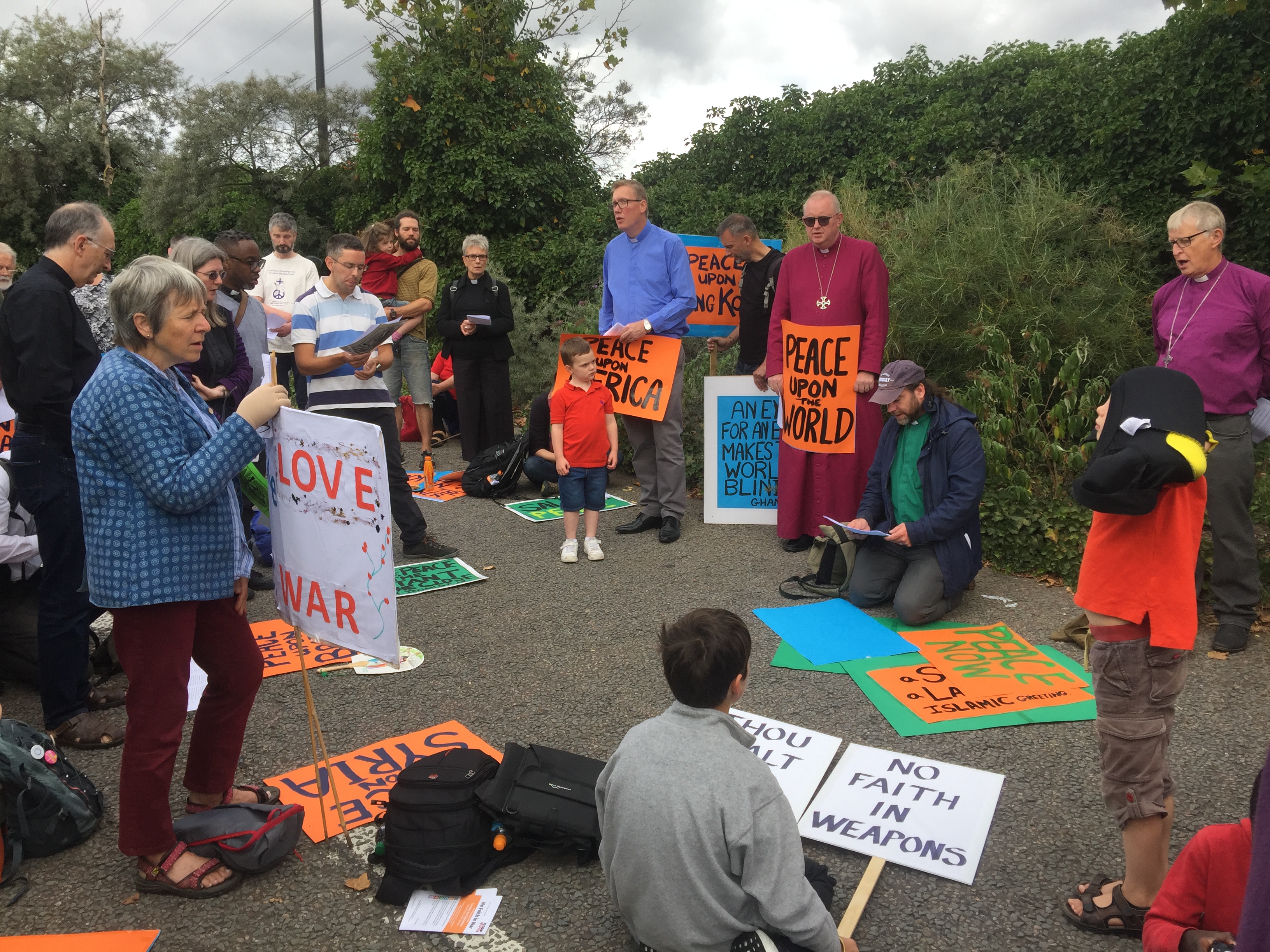 Christian CND joined with many other organisations and individuals on Tuesday 3 September in the London Docklands to declare we have No Faith in War! as arms dealers from across the world descend on London. many of the conflicts going on around the world will be fuelled by visits to the Arms Fair in the coming week.
The DSEI Arms Fair has been taking place in at the ExCeL Centre for many years, and always brings people together who stand for peace and and working for a better world for tomorrow. This year has been no exception.
Christians and others gathered to block the road to the site, singing Psalms when asked by police to move on. Prayers were led by Bishop Roger Morris, Bishop of Colchester, with many other clergy in attendance, many of whom had joined us outside Westminster Abbey in May as a Thanksgiving Service for nuclear weapons took place.
The message resounding from those in attendance was clear. God is a God of love and the message off Jesus was one of peace, leading to the ultimate act of peacemaking – his death on the cross to bring us into relationship with God through the Holy Spirit.
The protests will continue for the rest of this week, with a vigil also taking place on Monday 9 September.