The government has reiterated its opposition to the Treaty on the Prohibition of Nuclear Weapons during a short discussion in the House of Lords this week.
A question was asked by Baroness Sue Miller, who wrote the foreword to the report from the Nuclear Weapons Financing Research Group, of which Christian CND is a partner.
During the discussion which followed the question Baroness Goldie from the Ministry of Defence said the government had a "commitment" to a "long-term goal of a world without nuclear weapons".
The Bishop of St Albans, Alan Smith, questioned the position of the UK government in supporting a ban on cluster bombs and landmines but not nuclear weapons, which would have far more devastating consequences were they ever to be used.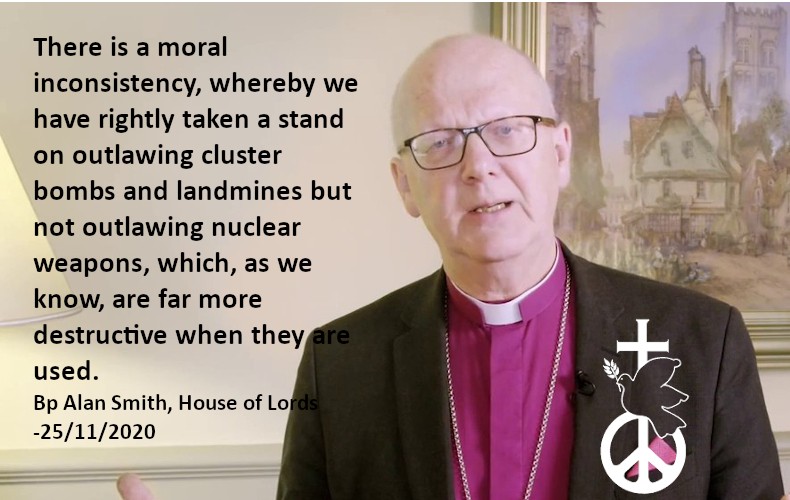 There was also discussion around jobs related to the Trident replacement programme and the existing international obligations of the UK.
Regardless of the position to the UK government and the other nuclear-armed states, nuclear weapons will be banned under international law on Friday 22 January 2021 when the Treaty on the Prohibition of Nuclear Weapons comes into legal force.
Find out more about the Ban Treaty
Sign the petition calling on the UK to join the Treaty
Join Christian CND today to support our work