Friday 22nd January is an historic day, after decades of campaigning and praying and many years of negations the Treaty on the Prohibition of Nuclear Weapons has entered into force and nuclear weapons are now illegal under international law. Such a Treaty has been a vision shared by many since the horrific bombings of Hiroshima and Nagasaki in 1945.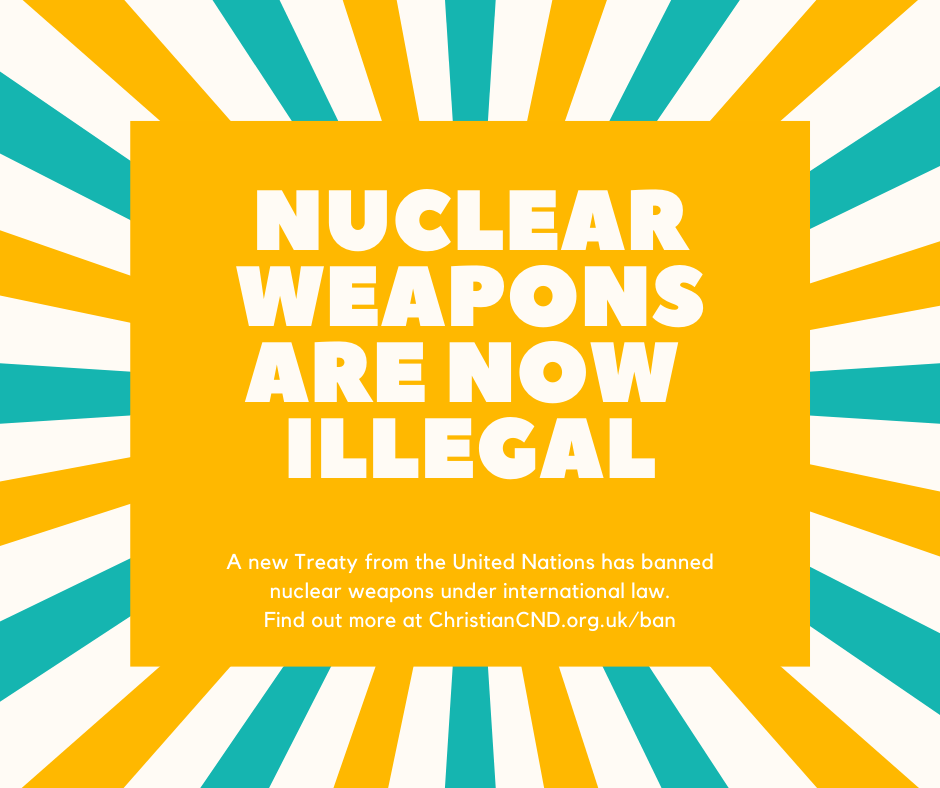 One of the first states where the Treaty entered into force was Samoa, who were an early party to the Treaty in 2018. In New Zealand people gathered on the beach to celebrate the milestone while in Australia, which has yet to sign the Treaty, people gathered in cities to celebrate and remember the devastating effects of nuclear testing that many people continue to live with today.
The Treaty has been welcomed by the Secretary General of the United Nations, António Guterres, who called it "an important step towards the goal of a world free of nuclear weapons" which he said "pose growing dangers" and need "urgent action to ensure their elimination".
While the UK government, along with the other nuclear-armed states, continue to ignore the Treaty, they can no longer ignore the fact that nuclear weapons are illegal under international law and the vast majority of states have pledged support for disarmament.
Please join us today as we give thanks to God for the Treaty and for all those who have made it possible over the past 75 years.
Find out more about the Treaty
Join Christian CND to support our work
Sign the petition calling on the UK to join the Treaty