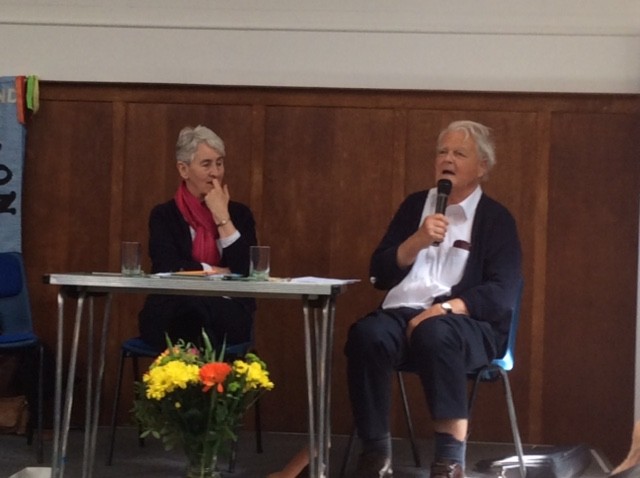 Long-time Christian CND members Bruce Kent and Valerie Flessati have been awarded the Archbishop of Canterbury's Lambeth Cross for Ecumenism. Announcing the award Lambeth Palace cited the couples "exceptional, tireless and lifelong dedication to the Christian ecumenical search for peace, both individually and together."
Both Bruce and Valerie have been influential in the peace movement, among Christian groups and elsewhere, for decades. Bruce was the leader of CND for many years, often coming under terrible personal attacks from the media and proponents of nuclear weapons, while Valerie is the author of Waking the Sleeping Giant – The Story of Christian CND published at the end of the 1990s.
Commenting on the awards, given to 30 people, Archbishop Justin Welby said "This year's Lambeth Awards recipients, not all of whom are Christians, embody this spirit of service – not just during the pandemic but, for many of them, through decades of faithful work. I commend them and their efforts, and look forward to the time when we meet to celebrate their contributions to society."
Their full citation reads: Peace is one of three pillars of the ecumenical pilgrimage towards a healed world. Valerie Flessati and Bruce Kent chose spiritual warfare on all violence and war. Their passionate campaigning did not sit easily with ecclesiastical status, so Monsignor Kent felt that to rejoin the laos, the people of God, was his appropriate level of engagement. Was not their baptism into the Body of Christ the highest accolade? Marriage added the mutual support and inner strength which the struggle demands – and which love provides.