Benin has become the latest state to confirm ratification of the Treaty on the Prohibition of Nuclear Weapons, taking the total number to 51. The Treaty will enter into legal force next January after Honduras became the 50th state to ratify in October.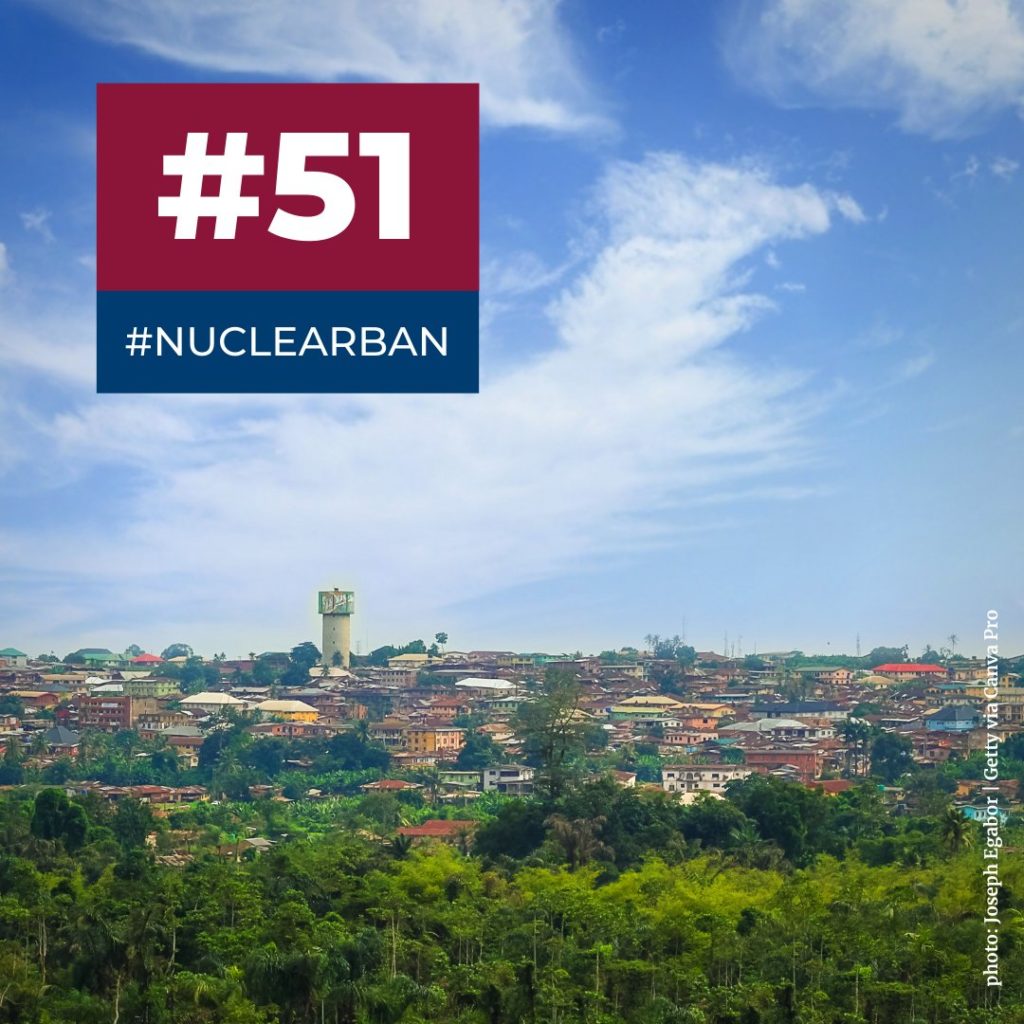 Benin is the seventh African state to ratify the Treaty, joining Botswana, The Gambia, Nigeria, Lesotho, South Africa and Namibia. Africa accounts for more than a quarter of the state having signed the Treaty, with Zimbabwe and Niger taking that number to 86 last week.
The Treaty was agreed by the United Nations in July 2017 after negotiations last several months. 122 states voted in favour of the Treaty at the final stage and since then many votes at the United Nations have confirmed the position of the international community in opposing nuclear weapons. The Treaty will ban nuclear weapons on the ground of their humanitarian consequences, in the same way that chemical and biological weapons have previously been banned.
Africa is one of many nuclear weapons-free zones around the world, thanks to the Treaty of Pelindaba, which entered into legal force in 2009. South Africa is the only African state to have possessed nuclear weapons, but they were given up at the end of the 1980's and South Africa is now a leading voice for nuclear disarmament in the international arena.
Please join us as we thank God for the decision of the Government of Benin to join the Treaty and pray that other states would quickly be able to complete the ratification. Also pray that more states, including the 9 nuclear-armed states, would be willing to engage with the Treaty in the weeks and months to come as the build up continues towards the Treaty entering into law.
Find out more about the Treaty on the Prohibition of Nuclear Weapons
Join Christian CND and help support our work
Find out how we're marking entry into force