A group of Christians has completed a four day pilgrimage from Barrow-in-Furness to Grange-over-Sands, calling for an end to nuclear weapons and praying for world peace.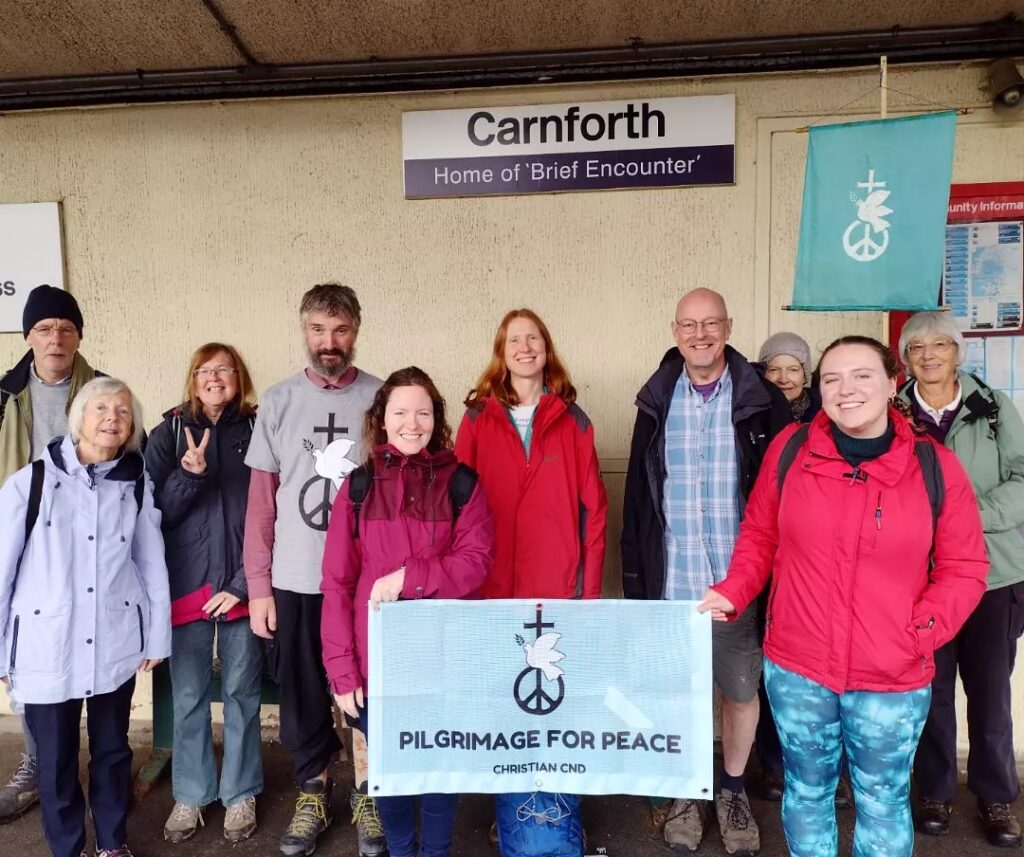 The group, which included worshippers from a range of denominations and traditions, started at Barrow where a vigil was held outside the BAE Systems site in the town. Local campaigners joined in an act of repentance and lament outside this site which will see the construction of the new generation of nuclear-armed submarines, which CND has estimated will cost in excess of £205bn over the lifetime of the project.
From there the pilgrims followed the Cumbrian Cistercian Way with prayer and readings at Furness Abbey, Great Urswick, Bardsea, Ulverston, Morecambe Bay and Cartmel Priory, before arriving at Grange-over-Sands where a service was held in a Catholic church.
Along the way there was support from local people and Christian communities. After praying at the parish church in Bardsea the pilgrims were treated to tea and biscuits with one of the church members and a local Quaker in Ulverston spoke to them about the history of Quakerism in that area.
Speaking after the pilgrimage, Christian CND Co-Chair Martin Tiller said: "The theme was "From Darkness to Light" and we really experienced that on this pilgrimage. The fellowship was wonderful and the beauty of God's creation was a joy. We are grateful for everyone who welcomed us along the way and those who joined us in praying for peace as we walked."