As the United Nations General Assembly continues in New York, two states have taken action for peace in the world by furthering their relationship with the Treaty on the Prohibition of Nuclear Weapons.
The Bahamas signed the Treaty, taking the total number or signatories to 93, while Sri Lanka formally joined the Treaty (known as acceding). This takes the total number of states who have completed their domestic processes to join the Treaty to 69.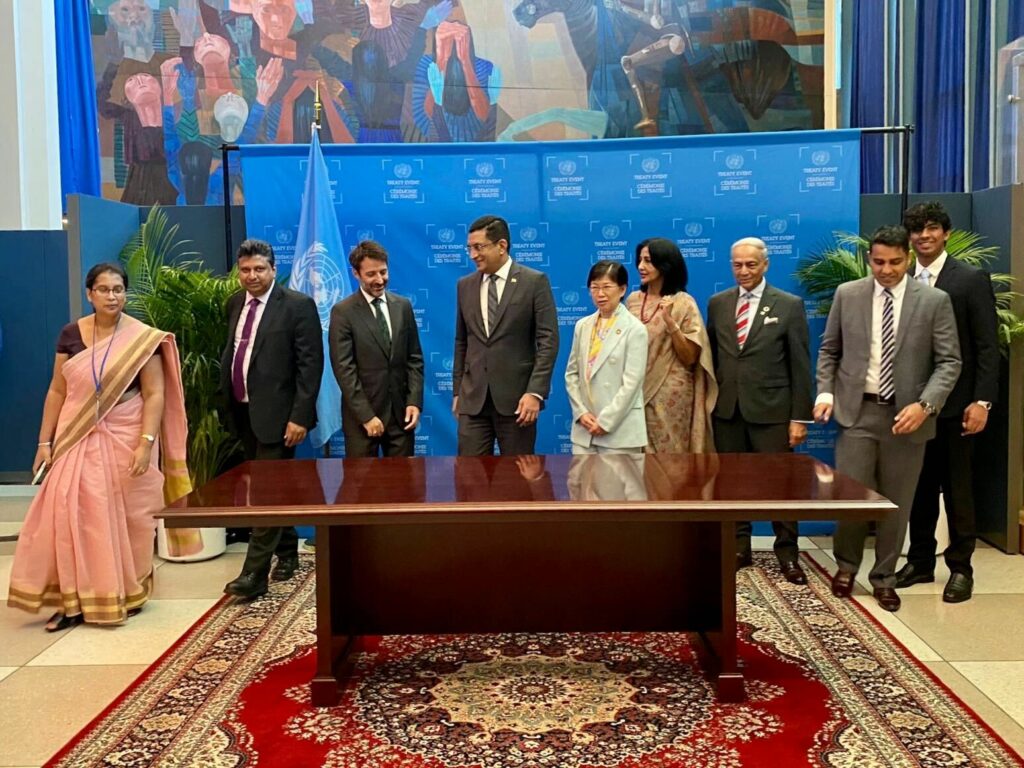 The TPNW was negotiated more than six years ago and followed years of lobbying by groups, including CND and the International Campaign for the Abolition of Nuclear Weapons, of which Christian CND is a partner organisation.
The first meeting of States who are part of the Treaty took place in Vienna last year to discuss the progress of the Treaty, as well as the next steps. Amongst the states that joined the meeting were NATO members Norway, Germany, Belgium and the Netherlands alongside Australia.
Despite the nuclear-armed states staying away from the first meeting, we remain full of hope as we continue to pray for them to attend the second meeting, which takes place in New York in December.
Please join us in thanking God for the steps taken by Sri Lanka and the Bahamas, while praying that the nuclear arm states would engage with the Treaty and that the Treaty would continue to gain traction around the world.