Over the August Bank Holiday weekend Christian CND returned to Boughton House near Kettering for the 50th Anniversary of Greenbelt Festival. We were part of the exhibition area of the festival alongside other Christian charities and non-profits, talking about our work and encouraging those in attendance to think about nuclear weapons for themselves.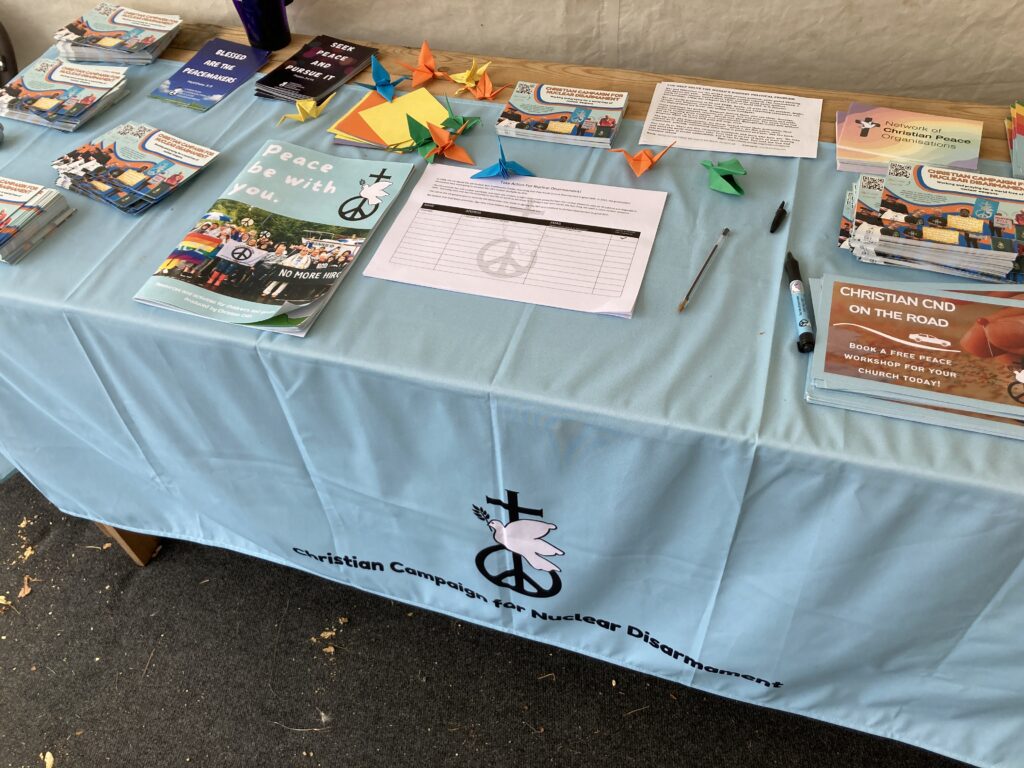 Against the backdrop of the continuing war in Ukraine and conflicts across the world, we were on hand to speak to some of the thousands of festival-goers about our work for peace and vision for a world without nuclear weapons.
As always the audience at Greenbelt were super friendly and keen to hear about our work and how they could get involved in joining us to work and pray for a nuclear weapons-free world.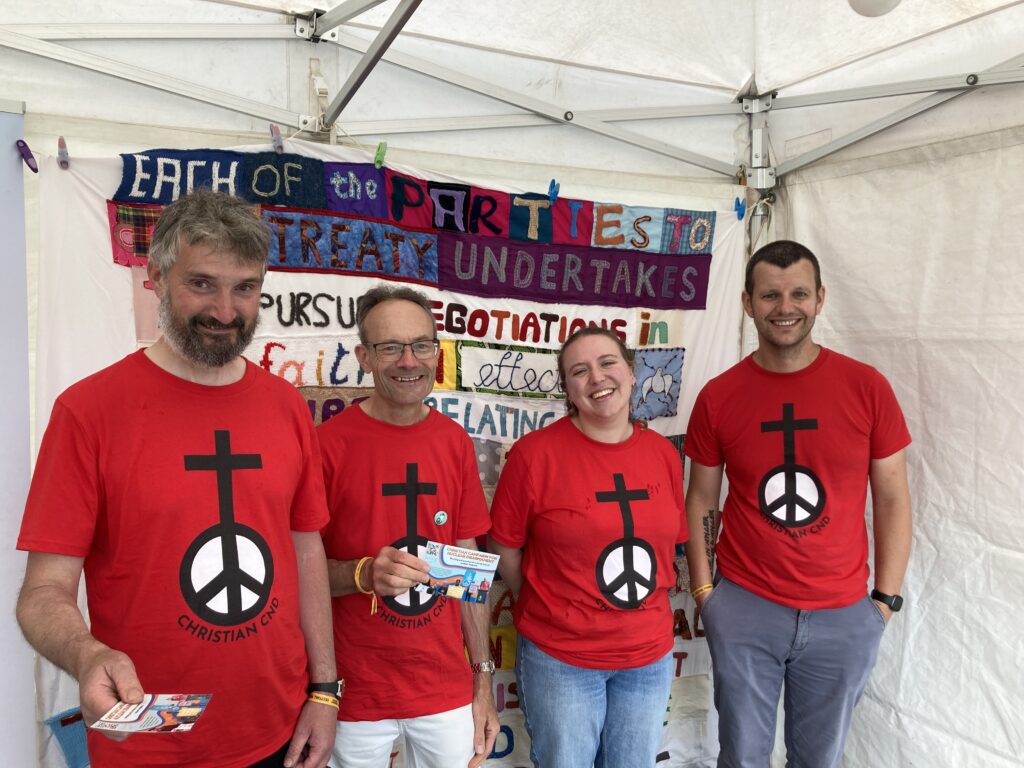 We were heartened by the hundreds of conversations we had throughout the festival – with almost everyone who stopped to chat offering support, prayers and encouragement for our work. We had our petition calling on the UK government to make progress towards complying with the Nuclear Non-Proliferation Treaty – signed more than 50 years ago – by engaging in negotiations on nuclear disarmament. Our stall had the quilt made by Christian peace activists showing the text of Article 6 of the NPT as a reminder.
When the team weren't on the stall there was a chance to take in the other aspects of the festival including inspiring and challenging talks, great music and relaxing crafts, as well as enjoying fellowship with old friends and making some new ones.