As the First Meeting of States Parties of the Treaty on the Prohibition of Nuclear Weapons takes place in Vienna this week, Christian CND has signed an interfaith statement calling for concrete steps towards nuclear disarmament.
Read the full statement
Join Christian CND and help us continue our work for peace
140 organisations representing a range of different faiths and traditions from across the world have come together in signing the statement. Christian CND was part of the core group which produced the text.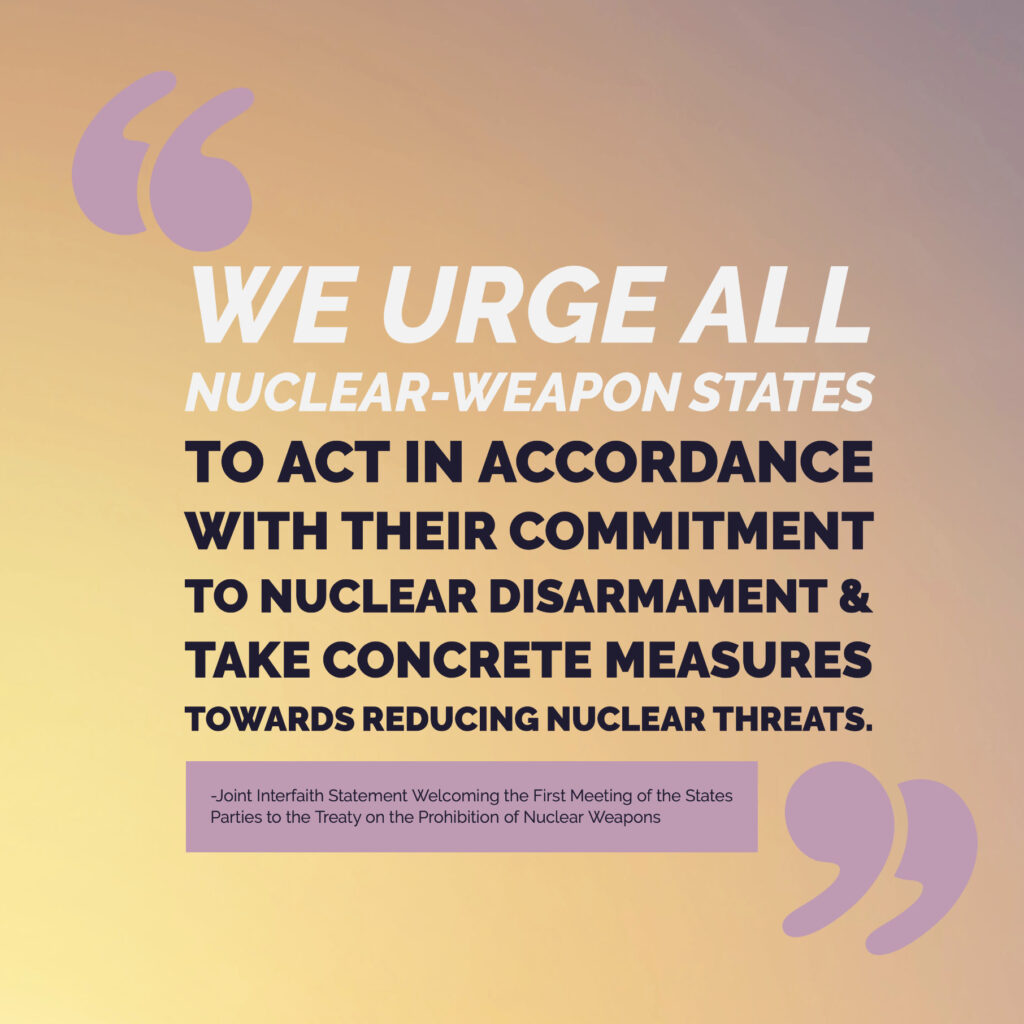 The statement is being launched as states gather for the first meeting of the Treaty on the Prohibition of Nuclear Weapons, where states committed to nuclear disarmament will discus the progress on the Treaty and the net steps, including how to engage nuclear-armed states like the UK. Some NATO states including Norway and Germany, are attending the meeting as observers.
Coming against the backdrop of the war in Ukraine and the increased threat of nuclear war, the meeting will put nuclear weapons, their dangers and the urgency to eliminate them, back at the top of the political agenda.
The Treaty on the Prohibition of Nuclear Weapons was agreed at the United Nations in 2017, and since opening for signature later that year has been signed by 86 states, 62 of which have gone on to complete the ratification process – include Guatemala just last week.
The last time the Treaty was the subject of a vote at the United Nations, in December 2021, 130 states voted in support of it and urging others to sign.
The Meeting of States Parties comes just weeks before another key meeting on nuclear disarmament – the Review Conference for the Nuclear Non-Proliferation Treaty – taking place in New York. Please join us as we pray for both these meetings and for progress towards nuclear disarmament.