The United Nations Treaty which bans nuclear weapons continues to be in the news as a result of ICAN winning the Nobel Peace Prize earlier this month. More than 50 countries from around the world have already signed the Treaty and ratifications are starting in those countries.
With the UK still refusing to engage in the process, MPs from across the House of Commons have tabled an Early Day Motion calling for action to be taken. An Early Day Motion is a chance for MPs to show the level of support for particular issues, so it is vital that as many as possible sign up.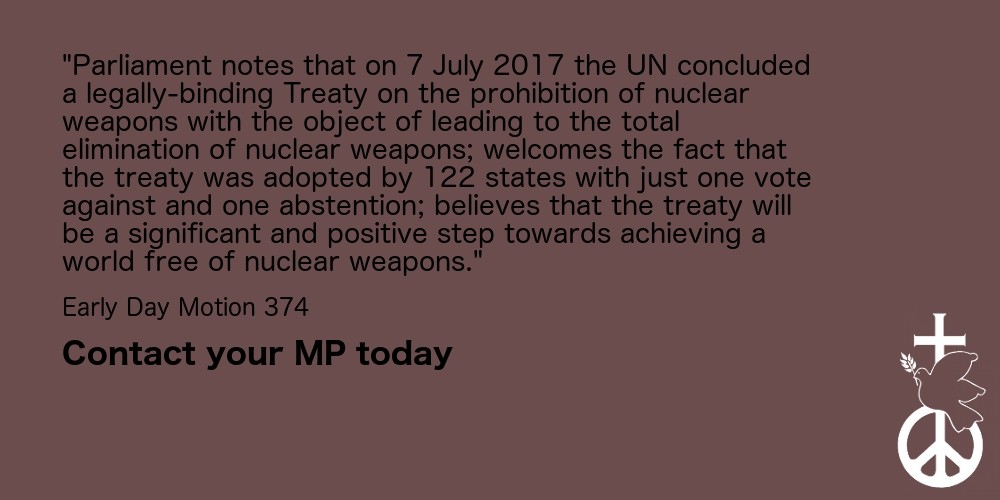 National CND has a tool on their website which you can use to contact your MP. It only takes a couple a minutes. Please write and bring this important issue to the attention of your MP.
Write to your MP today
Read Christian CND briefing on the Ban Treaty
Donate to help us continue our work