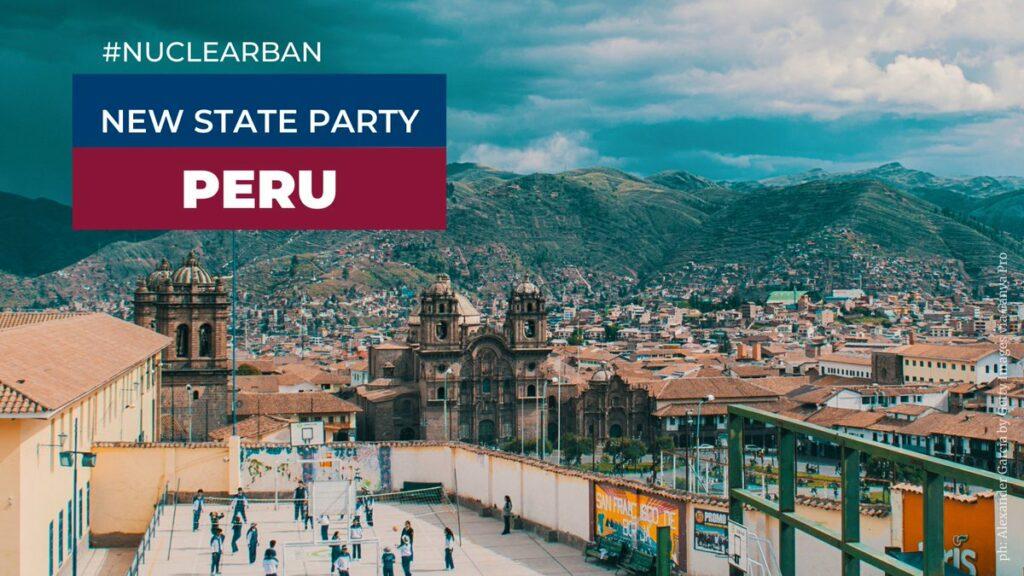 Peru became the 59th state to join the Treaty on the Prohibition of Nuclear Weapons when it officially ratified the Treaty at the United Nations on 23 December. The Andean state became the third state in a month to join the Treaty following Guinea-Bissau and Mongolia.
During the negotiations of the Treaty, which took place in July 2017 in New York, the Peruvian delegation said "What does not exist cannot cause harm. Nuclear weapons simply should not exist."
We are convinced that the prohibition of nuclear weapons and tests continues to be a moral imperative for the planet and the human species.

Spokesperson for Government of Peru
Peru is the eighth South-American state to join the Treaty, following Bolivia, Chile, Ecuador, Guyana, Paraguay, Ecuador and Venezuela. The move follows the unanimous vote of the Congress of Peru in favour of adopting the Treaty earlier in December. Other South American states are currently completely their domestic processes ahead of ratification.
The Treaty, which bans nuclear weapons in the same way as chemical and biological weapons have been previously banned, came into legal force nearly a year ago. At a recent session of the United Nations is was supported by 130 states.
Peru will now be able to join the other states parties and observers including Norway and Germany, at the First Meeting of States Parties, which is due to take place during March in Vienna. So far the UK has said it does not plan to attend the meeting, but Christian CND is joining many other civil society groups in calling for that decision to be reversed.
There are currently 27 other states who have signed the Treaty and in the process of completing domestic processes ahead of ratification. We pray that more states will join the Treaty in the coming months – and that the nuclear-armed states, including the UK, will engage with the Treaty.