Christian CND has joined other faith organisations in calling on Barclays to change its policy around investing in nuclear weapons as shareholders gather for the banks AGM this morning (Wednesday 5 May).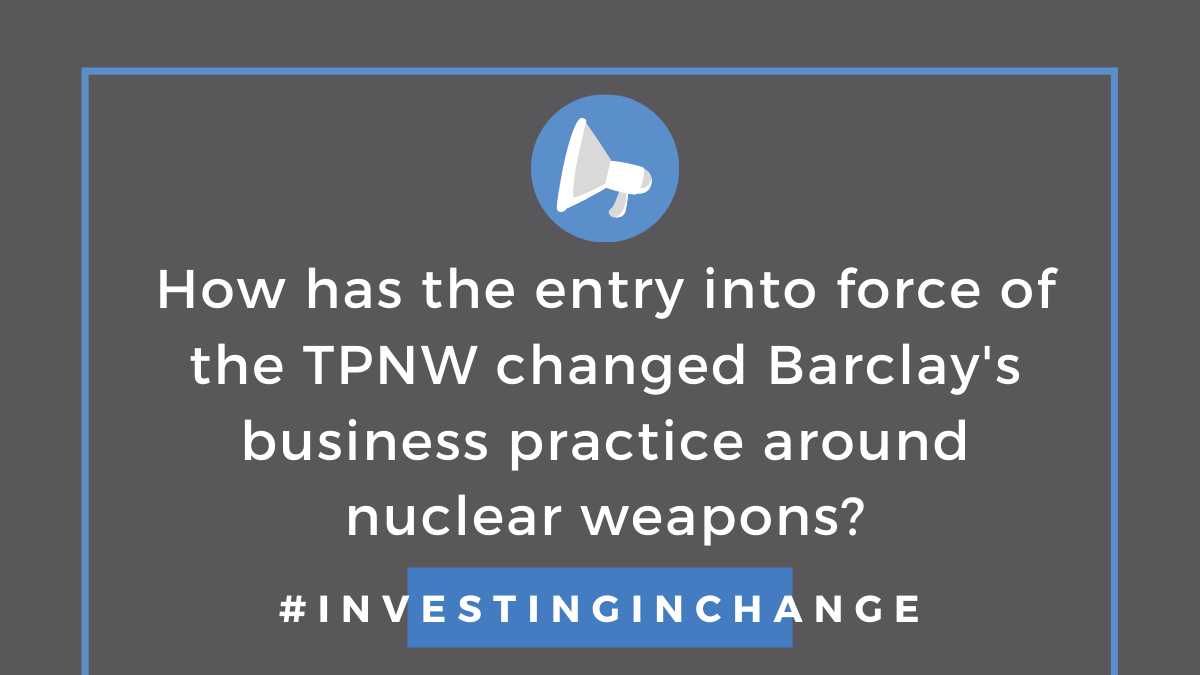 The Investing in Change Report, produced by the Nuclear Weapons Financing Research Group, of which Christian CND is a member, found that Barclays is one of the most heavily exposed UK institutions when it comes to investments in nuclear weapons producing companies.
Barclays has been moving towards more progressive policies around climate change, pledging to achieve Net Zero carbon emissions by 2050. Barclays has also told us that as a global bank they will seek to ensure that policies are in line with the UN Treaty on the Prohibition of Nuclear Weapons.
The current Barclays policy of 'due diligence' around companies involved in the production and maintenance of nuclear weapons is not strong enough to exclude many companies. We're calling on Barclays to change the policy to ensure that companies involved with nuclear weapons can no longer rely on the bank for funding.
Throughout the AGM, and afterwards, we're asking people to get in touch with Barclays and ask them to change their policy. You can use the template letter on the NWFRG website where you can also find template tweets to send.