Belize has become the 37th state to ratify the Treaty on the Prohibition of Nuclear Weapons, confirming the move at the United Nations in New York City on Tuesday 19 May.
The Treaty was agreed by the United Nations in July 2017 after negotiations last several months. 122 states voted in favour of the Treaty at the final stage and since then many votes at the United Nations have confirmed the position of the international community in opposing nuclear weapons. The Treaty will ban nuclear weapons on the ground of their humanitarian consequences, in the same way that chemical and biological weapons have previously been banned.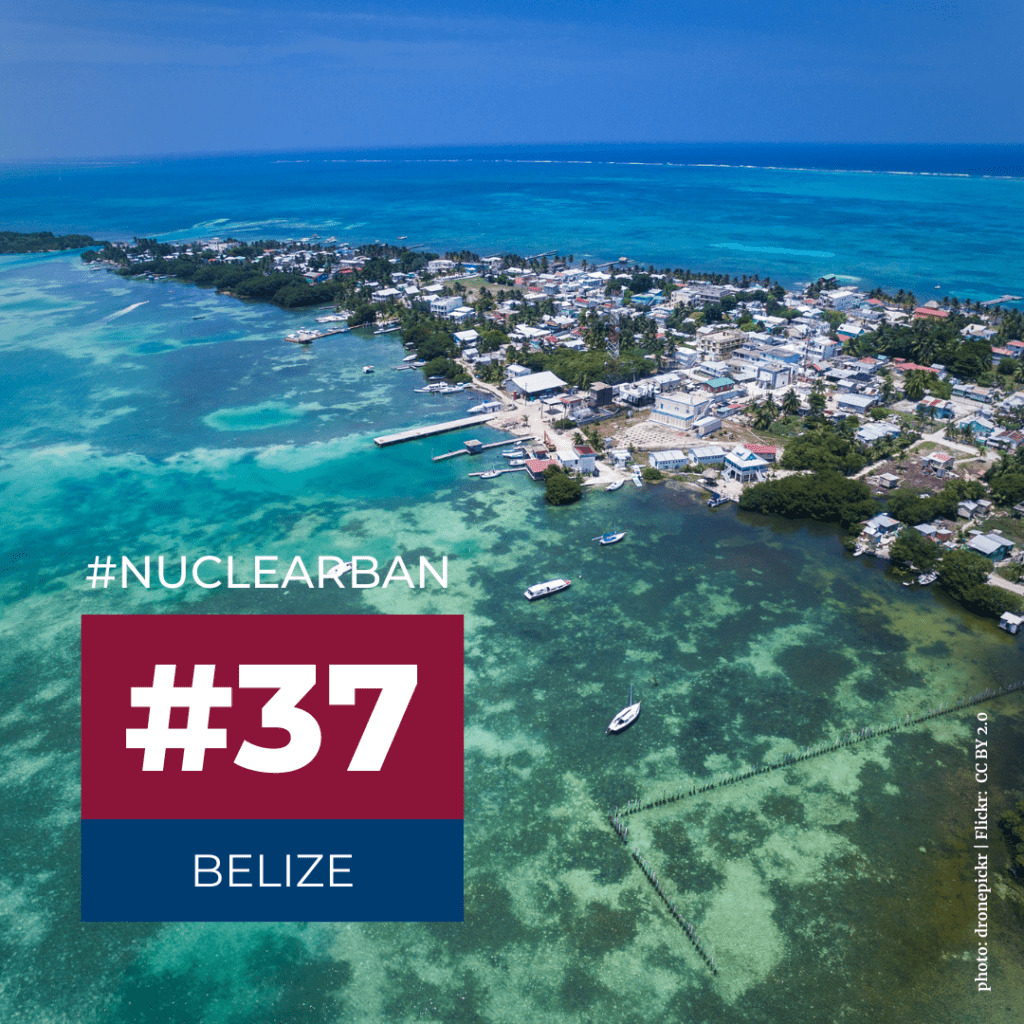 Caribbean states, members of CARICOM, have been one of the driving forces behind the Treaty. Belize is the seventh CARICOM member to become a party to the Treaty following Guyana, Saint Lucia, Saint Vincent and the Grenadines, Trinidad and Tobago, Dominica, and Antigua and Barbuda. Additionally three other Caribbean states, Jamaica, Grenada and Saint Kitts and Nevis have signed the Treaty and are currently in the process of becoming parties.
In a statement to the United Nations in October 2019, CARICOM member states expressed alarm at "the continued reliance on and prevalence of nuclear weapons as a feature of security and military doctrines" and noted "the obvious trend towards abandoning longstanding principles that have guided the international community's approach to nuclear disarmament and non-proliferation". They said that this "overwhelming concern" had animated their active engagement in the negotiations that culminated in the adoption of the TPNW.
Please join us as we continue to pray that the Treaty will enter into force as quickly as possible and that the nuclear-armed states, including the United Kingdom, will engage with the Treaty and pursue genuine security for the future through nuclear disarmament.