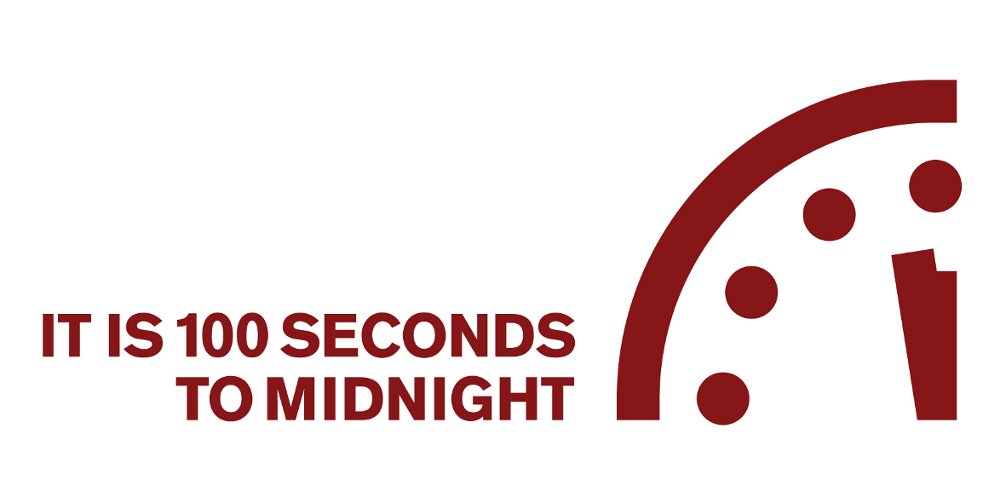 The Doomsday Clock has reached 100 seconds to midnight, the closet it has been since it started highlighting how close the world was to catastrophe. It is 20 seconds closer to midnight than in 2019.
The symbolic announcement was made in Washington DC and cited continued threat from nuclear weapons and climate change. Since the last announcement was made the United States has withdrawn from the Intermediate-Range Nuclear Forces Treaty (INF) and began testing a new medium range missile, similar to one the Russians have been developing.
The Iran Nuclear Deal is also on the brink of collapse after Donald Trump withdrew the United States from the pact, a move which was followed by Iran removing limits on enriching uranium and sparking fears that nuclear proliferation could increase. There has also been no progress in the talks between North Korea and the United States on the nuclear programme there, with Pyong-Yang having carried out missile tests recently.
Climate change is also cited as one of the twin threats to humanity, with little sign of progress towards halting the temperature rises around the world.
Despite the concerning news, as Christians we have the hope of Jesus to fill our hearts. We are not to be forlorn but to continue to work and pray for peace. There has never been a better or more important time to join Christian CND and join our mission.
Join Christian CND today
[wpedon id="1369″ align="center"]