On Wednesday 14 February Christian CND joined Pax Christi and others for the annual Ash Wednesday Witness at the Ministry of Defence in London. The key message of the day was that the government must repent from the current position on nuclear weapons and engage with the United Nations Ban Treaty.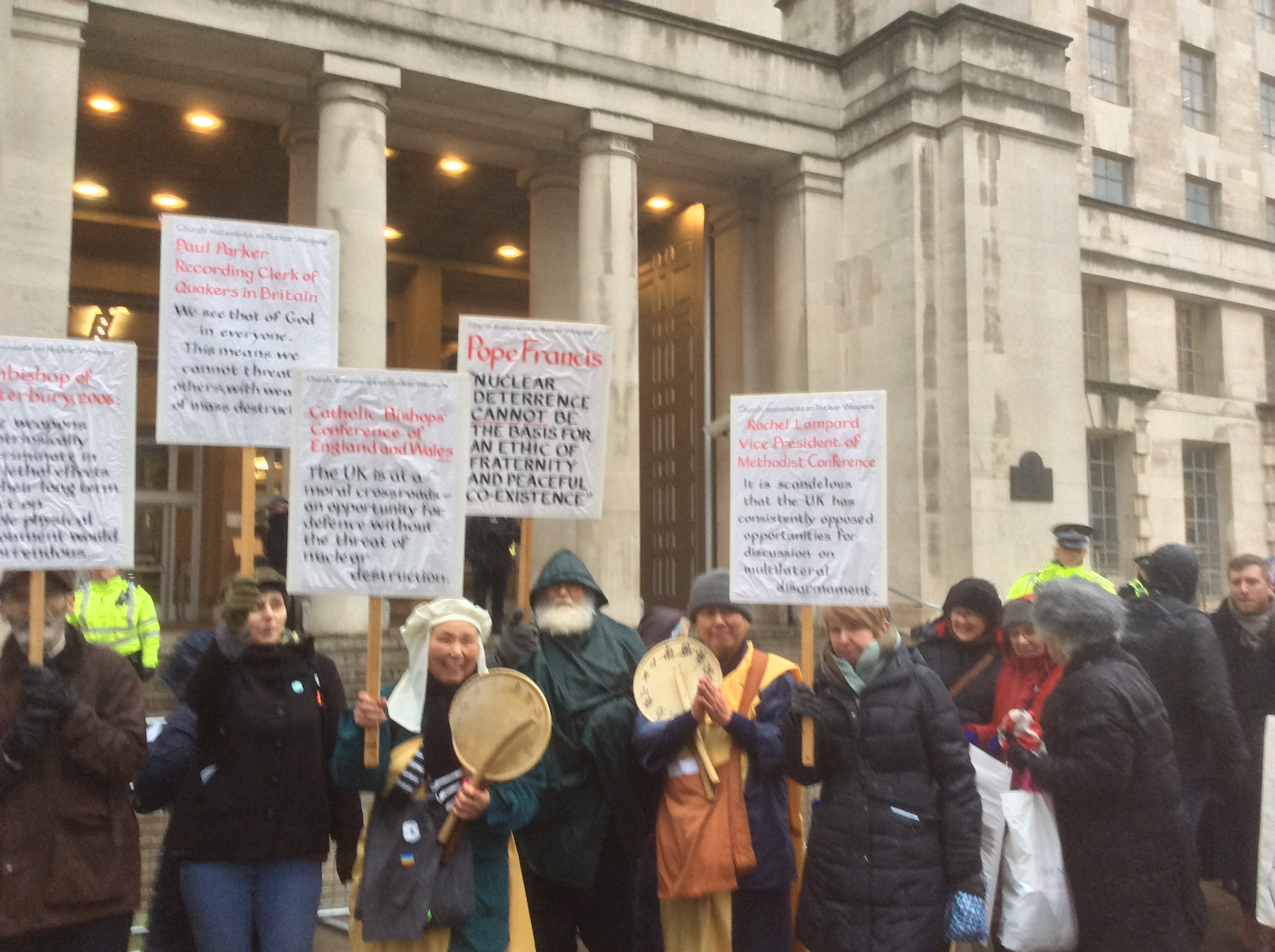 Despite the awful weather the turn out was very good and spirits were raised by coming together for this event. Ribbons were tied to the fence to represent the 122 nations who voted in favour of the Ban Treaty last year. At a time when we remember Jesus' time in the desert and His temptations, we seek God to help us with the struggles we face.
Whatever you are giving up for Lent, please join us in praying that the UK will give up nuclear weapons and sign up to the Ban Treaty.