Cambodia has become the 52nd state to join the Treaty on the Prohibition of Nuclear Weapons, after officially ratifying the Treaty at the United Nations in New York on Friday 22nd January. A further 35 states have signed the Treaty and are currently undertaking their own domestic processes ahead of ratifying.
It was a fitting day to ratify the Treaty, as the Treaty entered legal force on the same day, with celebrations taking place all over the world to mark the occasion.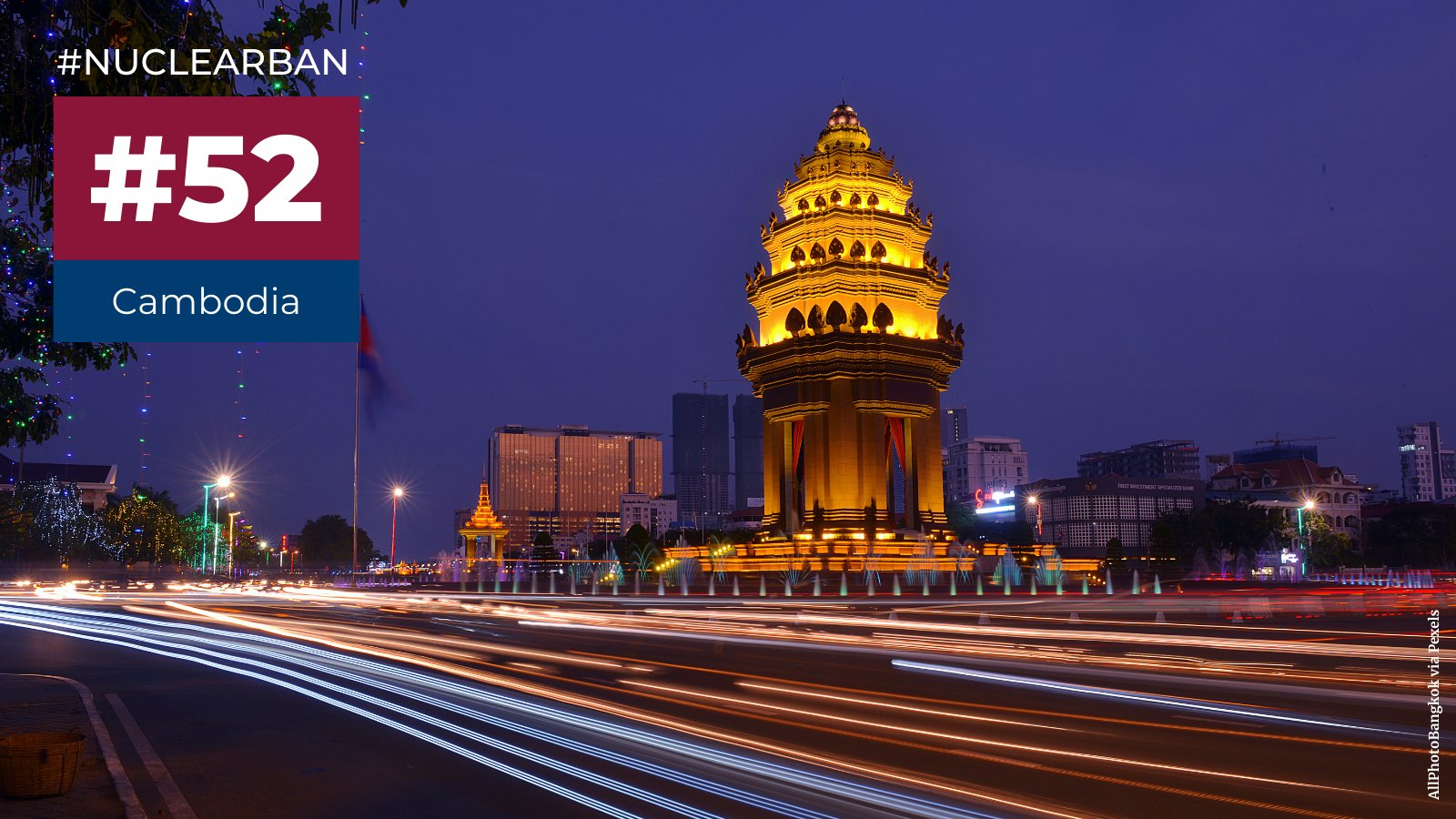 Cambodia is the fifth member of the Association of South-East Asian Nations (ASEAN) to join the Treaty, joining Laos, Thailand, Malaysia and Vietnam. Legislators in The Philippines voted to ratify the Treaty at the end of 2020 and is expected to do so shortly.
The Treaty was agreed by the United Nations in July 2017 after negotiations last several months. 122 states voted in favour of the Treaty at the final stage and as recently as December 2020 130 states voted to support the Treaty and urge others to join. The Treaty bans nuclear weapons on the grounds of their humanitarian consequences, in the same way that chemical and biological weapons have previously been banned.
Please join us as we thank God for this move by the government of Cambodia and pray that further states would sign and ratify the Treaty in the coming weeks. Also pray that the nuclear-armed states, including the UK, would engage with the Treaty.