Christian CND attended Big Church Day Out over the May Bank Holiday weekend, talking to hundreds of festival-goers about our work for a nuclear weapons-free world.
Big Church Day Out is one of the largest Christian festivals in the UK, with around 20,000 people gathering for worship, fellowship and to learn more about causes in the Christian community.
Christian CND first attended Big Church Day Out in 2018 and after a great experience returned to Wiston House in West Sussex.
Visitors to the Christian CND stand had the opportunity to leave a message or prayer of peace on our special peace tree. These included messages of hope for peace and the advancement of the gospel around the world.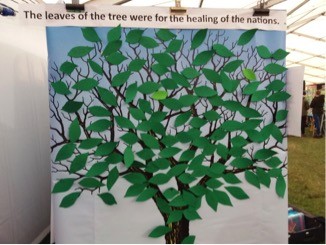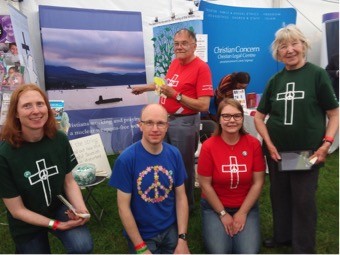 The Christian CND volunteers were also able to soak up the atmosphere of the festival and had the chance to explore the rest of the festival.
Sharing our message of peace and a nuclear weapons-free world is a key part of our work. Visiting festivals like Big Church Day Out are an important way of doing this, with the ability to talk to so many people at one time. We are only able to attend and do this work thanks to the support of people like you.
Join Christian CND today to support our work
Find out more about how your church or group can become a Christian CND Partner
Donate to support our work