Staff
Development Manager
Russell Whiting
Russell is Christian CND's Development Manager, with responsibility for engaging members in campaigns and helping advance the cause of nuclear disarmament among Christians. He's worked in the peace movement for the past seven years, firstly for national CND before joining CCND in 2017. Outside work, Russell attends an evangelical church in Nottingham. He has an allotment and an Etsy shop where he knits and crochets all sorts of things while listening to heavy metal music!
Office Administrator
Claire Ponyer
Claire has been the Christian CND office administrator for nearly 20 years. Before that, she raised a daughter, worked for a professional institute, and spent seven years in NHS medical records administration. With a Quaker background, Claire's formative years were influenced by her anti-nuclear activist parents. Claire has also worked for Peace News and Network for Peace, and these links and contacts have often been very useful. In her spare time, Claire is active with the local Green Party, likes watching TV, listening to music and going on long walks. Claire aims to collect her state pension next year, but will probably keep on working as long as these organisations will keep her on!
Outreach Manager
Liddy Buswell
Liddy has been working for Christian CND since September 2021, and is responsible for CCND's outreach work, with a particular focus on working with young people. She cares deeply about Christians engaging with issues of social justice, and is especially interested about how the voices and experiences of young Christians can bring about change both within and outside of the Church. Outside of work she is also a trustee for the Student Christian Movement and a Methodist youth rep, and in her free time enjoys eating good veggie food, spending time in nature, and musical theatre.
Executive Committee
Christian CND is led by an Executive Committee made up of ten members. Two of these members are Co-Chairs and another is the organisation's Treasurer. The Executive Committee is elected annually at Christian CND AGM. The Executive covers many Christian denominations and traditions including Anglican, Roman Catholic, Baptist and Evangelical.
The Executive provides strategic leadership for the organisation, setting strategy, leading on event planning and taking key decisions. They also oversee the Christian CND staff team. The Executive currently meets on a bi-monthly basis. Elections to the Executive are open to any Christian CND member with more than 10 months membership.
The current Christian CND Executive was elected at our 2022 AGM on 1st October 2022 and will serve until the 2023 AGM.
Co-Chair
Roger Horne
Roger is a relative newcomer to the peace movement. He grew up in Somerset and worked in the West Midlands and Scotland before moving to Northumberland in 2009. A committed Christian, he's always belonged to his local parish church – Presbyterian in Scotland and Anglican in England. He is currently a churchwarden and, at last, fully retired. Already passionate about the environment, he eventually realised that peace and disarmament were equally important, and after following Christian CND during the pandemic, was elected to the Exec in 2021. In awe of the stalwarts of the Greenham generation!
Co-Chair
Bridget Tiller
Bridget is one of the current co-Chairs of Christian CND, and has been on the executive committee since 2020. She is studying for a Master's Degree in glaciology at Cambridge, focusing on how we can use submarine landforms to reconstruct past ice sheets. When she's not studying, Bridget spends a lot of time working to engage youth with nuclear disarmament, including as a co-founder and core steering group member of Youth for TPNW and previously as president of Cambridge University's CND branch. She currently attends a United Reformed Church in Cambridge, and in her spare time loves choral singing, reading, and cooking.
Treasurer
Mike Gilbert
Mike and his wife Caroline came back to the UK in 1980 after working for a few years in Africa (Mike is a botanist, and they met at the Anglican Church in Addis Ababa) to find the country in the middle of the cruise missile crisis. They came in touch with CCND fairly soon afterwards, and Caroline (RIP) became very actively involved. Mike joined the exec six years ago and agreed to take on the position of Treasurer a bit more than two years ago.
Exec
Heather Kiernan
A retired epidemiologist with degrees in public health from the University of Toronto and Cambridge, Heather has spent much of her life working for justice, disarmament and peace trying to embrace a life of principled non violence in the tradition of Gandhi, Thomas Merton, Dr King, Dorothy Day and Daniel Berrigan.
The former convenor of Peace & Justice (Scotland) but still a Trustee, Heather is a member both of CND & SCND; Stop the War Coalition and Pax Christi. She is also deeply committed to the Global Catholic Climate Movement with its emphasis on our stewardship to care for our common home, the poor and achieve climate and ecological justice. Her many loves include gardening, music, cooking and sharing ideas with friends. Heather lives in the Scottish Borders with her Japanese husband, Shoji, two cats, six hens, and a hedgehog family surrounded by a mini bird sanctuary. It is in the solitude of the countryside that she has found a place to reflect and seek the voice of God.
Exec
Aaron Humphriss
Aaron studied Politics and War Studies at the University of Wolverhampton, and became a 'Faith in Politics' intern of the Catholic Bishops' Conference of England and Wales (2018-19). During his time as an intern, Aaron worked in the Westminster office of an MP and completed a Postgraduate Certificate in Catholic Social Teaching at St Mary's University, Twickenham. In 2019, he interned with the Holy See Mission to the United Nations in New York and covered the Disarmament and International Security Committee. Inspired by the Holy See's work on nuclear disarmament, he joined Christian CND in 2020. He became a member of the Executive Committee at our last AGM.
Exec
Michael Pulham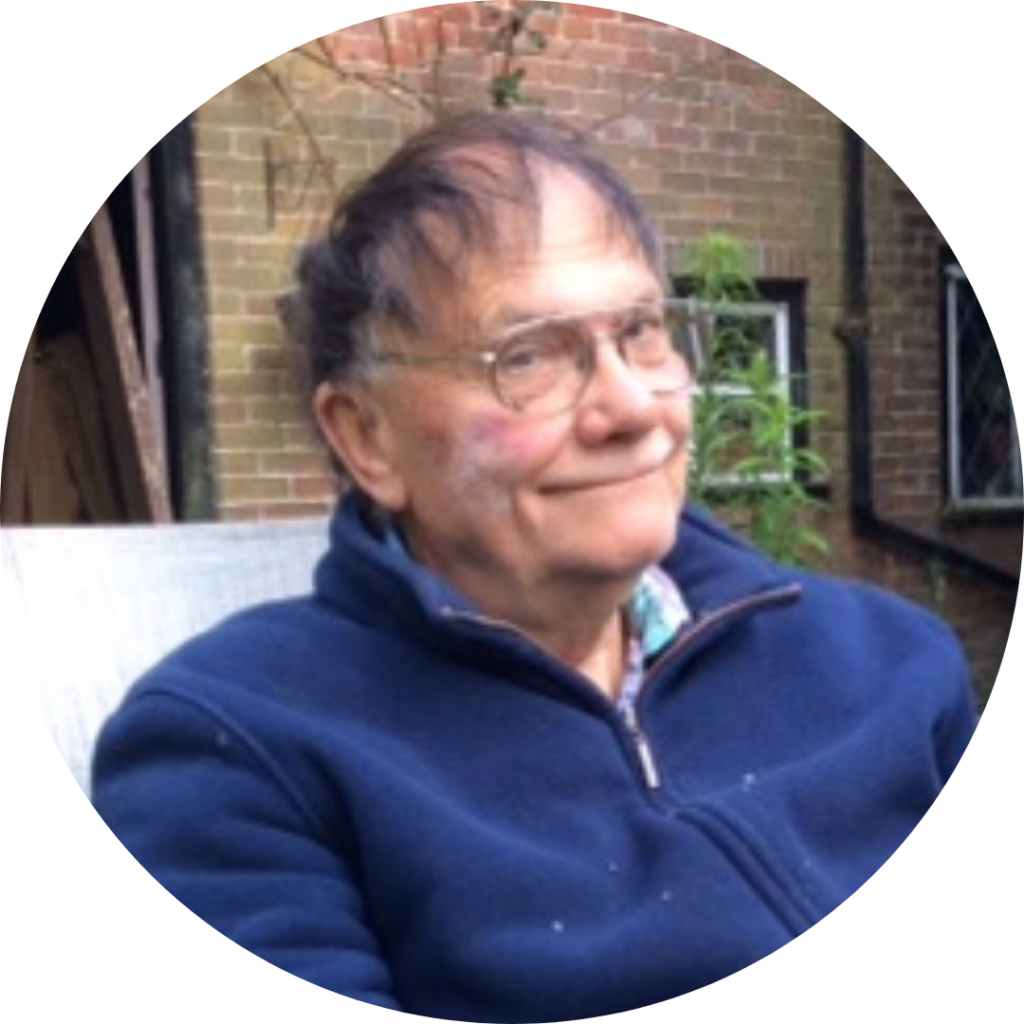 Michael lives in East Sussex and is a Catholic. He has enjoyed working with like-minded people over many years in Christian CND, all helped by the Holy Spirit (represented by a dove on our logo). He feels that being on the CCND exec allows him to do God's will, getting closer to Christ who said 'Follow me', and focus on helping other people. He describes his theology as centring around our loving Father and the closeness that prayer brings, and believes that the constructive nature of the big bang allows us to trust in the power of our Maker.
Exec
Patricia Pulham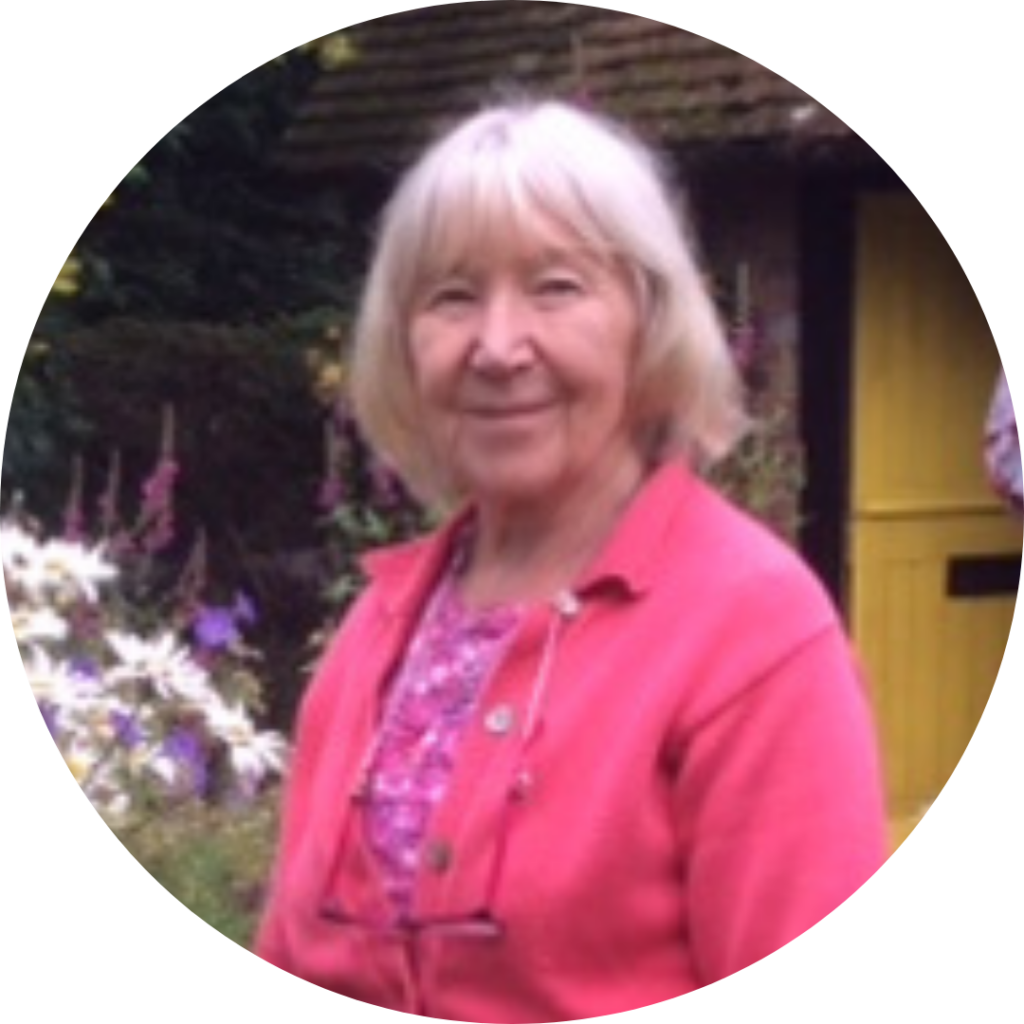 Patricia's large family and Catholic Faith are the most important things in her life, and her care for them brought her into CCND. She has been on the Executive Committee for a number of years and really enjoys meeting other campaigners and Diplomats at UN Conferences, and arranging prayer vigils with those of other faiths. What is most important to her is that the peace and love we promote is obvious in the way we relate to each other as well as those we disagree with. CCND combines prayer, ecumenism, national politics and international relations and matters a lot to her.
Exec
Martin Tiller
Martin's day job is with Network Rail, but in his spare time he feels privileged to serve as a Christian CND Exec. Nuclear disarmament is such an important and neglected issue, and it urgently needs more Christians involved in it. Martin loves the opportunities that being on Exec gives him to develop that work and reach new people, working within a talented and enthusiastic interdenominational team. His greatest frustration is when nuclear disarmament is seen as a controversial or 'niche' issue, especially among Christians – it should be really obvious that we all need to work together for God's peace on earth. Martin attends a Baptist church and lives in Rugby.