27 June Faiths Day at AWE Burghfield. 
Facebook page. CCND's prayer leaflet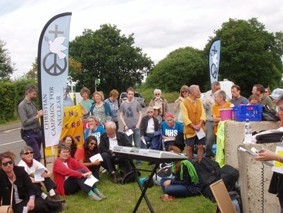 More pictures: http://christiancnd.org.uk/about-us/photos/
On 27 February, before the Stop Trident march and rally, Christian CND members and supporters joined other groups, and other faiths, at a packed Hinde Street Methodist Church for a short service.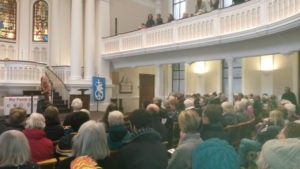 More photos of the Stop Trident rally from Pax Christi: https://www.flickr.com/
Join us on 27th February and help Stop Trident
Members of NCPO and other faith groups will gather at 11.00am at Hinde Street Methodist Church Marylebone, London W1U for prayers before setting off to join the march and rally.
The march ends in Trafalgar Square where there will be speeches, including from faith leaders.
www.paxchristi.org.uk
www.facebook.com/ncpauk/