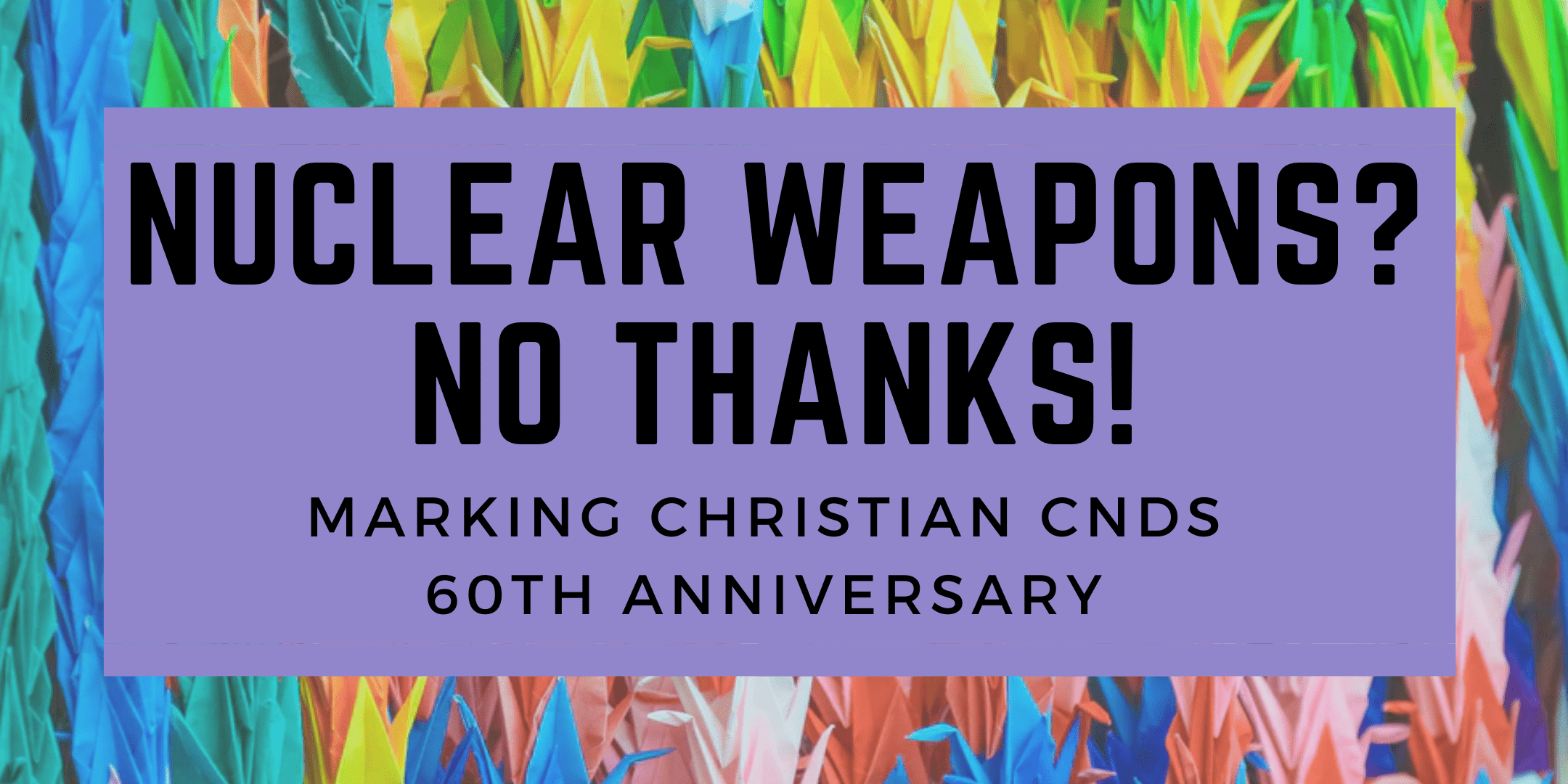 On Monday 12 July more than 100 Christian CND supporters gathered on Zoom to mark 60 years of working and praying for a nuclear weapons-free world. The event was due to be held at Methodist Central Hall Westminster, the site of both the first meeting of the United Nations and CND, but was moved online due to Covid-19.
During the meeting we heard from Revd Tony Miles on the significance of Methodist Central Hall Westminster in the campaign against nuclear weapons, from Revd Dr Inderjit Bhogal on the message of Jesus for peace and reconciliation and Marie Dennis from Pax Christi International
You can watch the videos of the speakers from the event below.