In November 2017 a major conference took place at the Vatican to discuss the prospects of nuclear disarmament following the agreement of the Nuclear Weapons Ban Treaty at the United Nations.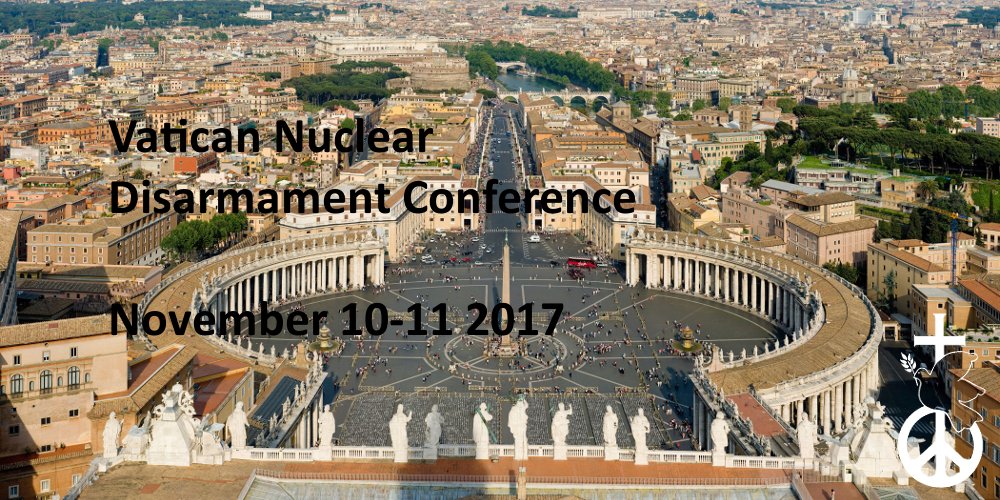 The Conference featured a number of sessions with contributors from politicians, diplomats, civil society, experts and of course from the Christian faith. During the Conference the Pope held an audience with the delegates and reiterated his strong position on nuclear weapons.
During the Conference there was a clear shift in the position of the Catholic Church away from conditional acceptance of "deterrence". Many of the speakers recognised the catastrophic consequences of using nuclear weapons and the threat posed simply by their possession. One of the most powerful speakers during the Conference was Bishop McElroy of San Diego.
While there was no government representation from the nuclear-armed states, the presence of students and civil society representatives working in these countries demonstrates the level of unity across the world in seeking a world free of nuclear weapons.
One of the clearest outcomes from the Conference is the key role the Church will have to play in bringing about this change. As it has done through the centuries, the Church must stand for peace, love and unity, the values that Jesus taught throughout His ministry on earth. We at Christian CND, Christians of all denominations and traditions, are committed to playing our part to bring about this change and support others seeking to do the same.
Stand with Christian CND by becoming a member today.
More information:
Vatican Conference Formal Outcome
Full text of address by Pope Francis
Full text of statement by Bishop McElroy